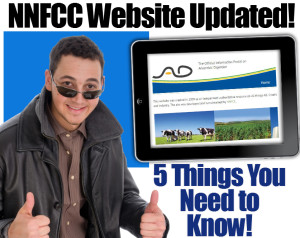 The Leading UK AD Information Portal is run by consultant NNFCC. In early July I visited the NNFCC stand while at the UK AD & Biogas show at the NEC, Birmingham , United Kingdom, and I found out more about the company that provides what it describes as "the Official AD Information Portal" (for the UK), which I thought our readers would find interesting.
You guys seem to read articles with titles with numbers in them, so I have put together what I found out in a list of 5 items, as follows:
1. The NNFCC is a 'not for profit' company and essentially a consulting organisation. They run the website (www.biogas-info.co.uk). It has been around for just over 5 years, having been set up by them when they won a UK government contract to build, and maintain it. The purpose of the site was then (as we presume it continues to be), provided to help publicize the potential for biogas plants to be developed in the UK, and assist with the renaissance of the UK Anaerobic Digestion industry.
2. They have just recently relaunched their AD website, having updated the subject matter, and reduced the content to its core subjects to improve the experience for users. For example, the very useful list of Anaerobic Digestion Plant suppliers, which covers UK and EU suppliers and contractors, is the most comprehensive list available anywhere. However, if you added your company previously do check your listing at http://www.biogas-info.co.uk/resources/suppliers/ . We noticed that although dead links to defunct AD supplier websites have been removed in this website update, other details such as phone numbers, and company addresses, can still be out of date.
3. There is no longer any public funding. The site has not been funded by the government for a while, so it is good news that NNFCC will continue to maintain it, albeit in a somewhat less comprehensive form.
4. The suppliers list is a useful resource for many people. Suppliers can still add their company details to the list of Anaerobic Digestion Suppliers for free. We think that it is a useful resource, but don't forget that we have our own list in Spreadsheet format which can be seen at http://anaerobic-digestion.com/free-list-uk-anaerobic-digestion-plant-contractors/ , and there is also a US and Canada version at http://anaerobic-digestion.com/free-list-us-and-canadian-biogas-plant-contractors/ . (Contact Us with any additions or changes for your company.)
5. The NNFCC provides this portal, because it is what they call a bioeconomy consultant. It is self-styled as, "the UK's leading bioeconomy consultancy", and we have no doubt that this description is well-founded. They describe their staff team as having:
"… a broad blend of skills and industrial backgrounds covering agriculture, biology, environmental science, energy engineering, chemistry, and material and polymer science. This diversity gives us a unique perspective on the development of the bioeconomy, the interaction between energy, fuel and material markets and the importance of environmental and social impacts.
Their consultancy services include:
"Market analysis, Sustainability compliance and reporting, Policy and regulatory guidance and advice, Business planning and opportunity appraisal, Feedstock assessment and sourcing, Technology and economic appraisal"
The NNFCC publishes an annual report which for sale to anyone. It is named 'AD Deployment in the UK' and within it they monitor Anaerobic Digestion and Biogas market activity.
The report provides:
"… a national and regional breakdown, with in-depth commentary on the policy and regulatory landscape, recent and imminent changes, and an overview of development trends. The current report is accompanied by a spreadsheet of over 700 AD plants, either operational, under construction, consented or planned across the UK, with details of plant location, size, feedstock requirements and outputs."
To find out more about the report and their associated services visit their website, here http://www.nnfcc.co.uk/bioenergy/ad-deployment-report .
They also operate a free mailing list for all subscribers, and those that join-up receive their:
"weekly market updates relating to biomass feedstocks, bioenergy, biofuels, etc.
If you require more tailored information from them or would like to benefit from some one-to-one support, they also offer a membership service. The current entry level price at the time of writing this is £80/yr (exclusive of VAT).
We understand that NNFCC members at the entry level can gain access to technical information via emails and their website, or for £800 (exclusive of VAT) members receive more one-to-one information tailored to their needs, along with event discounts and most importantly, a days' worth of consultancy support on anything relating to the bioeconomy.
We think that this service would be particularly useful to people who are developing their own Anaerobic Digestion Project, not only to help verify the viability, or otherwise of the proposed AD Facility, but also to provide information which can be passed on to potential investors as a 3rd party endorsement of the potential for the project.
We hope that this article satisfied the expectations we generated from our title of "5 things you need to know about the Leading UK AD Information Portal", and has proved interesting to you. If so, please "comment", "like" and "share" this page, as usual. Thank you.