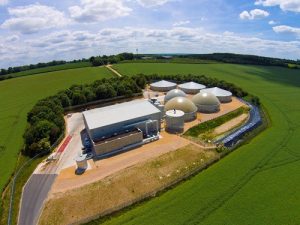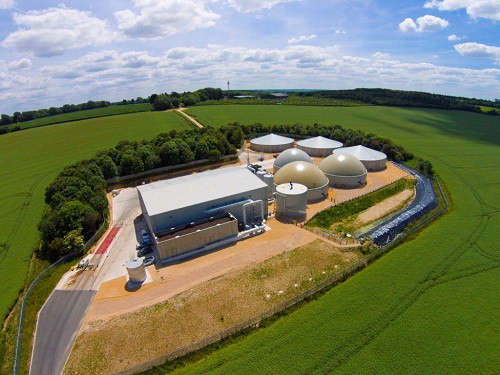 Biogen has announced (7 February 2018) that it has bought Tamar Energy, and with the acquisition of the Millerhill anaerobic digestion facility (Scotland) only recently, in January 2018, is now one of the largest of the UK's food waste biogas plant owner-operators in the UK .
Tamar Energy was itself already one of the leading anaerobic digestion (AD) plant owners and operators in the UK.
Tamar Energy like, Biogen has been a trail-blazing company, and an early participant in developing the commercial food waste digestion industry in the UK.
The acquisition for both purchases was completed by Ancala Partners LLP, which is described as an independent mid-market infrastructure investment manager.
According to the News Article on the Biogen website:
"The combined group operates a network of thirteen AD plants and six composting sites located across England, Scotland and Wales that provide cost-effective, low carbon, food and organic waste management solutions. Working with supermarkets, the hospitality industry, food manufacturers and local authorities across the UK, the AD sites recycle over half a million tonnes of food waste each year and provide green electricity generation of 25MW."
Adam Feneley, Managing Director, Biogen, commented:
"The acquisition of Tamar Energy represents a significant opportunity to create a best-in-class anaerobic digestion business. With the support of Ancala, I look forward to a future of continued growth and investment in the Biogen platform. I firmly believe that this acquisition will provide all customers and stakeholders with an enhanced service." Visit the Biogen Website here.
Combining the two groups would appear to make good strategic sense for both companies, which appears to come with added with benefits in further investment. With food waste collection tonnages rising more slowly than many had predicted, food waste AD processors across all England, have been experiencing lower food waste availability and this has created lean times.
There has been a lack of central government direction for pushing forward food-waste collection targets since the Conservatives returned to power in 2010. The percentage of overall recycling achieved in England has hardly risen since 2015, meaning that the government's own declared recycling targets for 2020 now look increasingly likely not to be met.
The continuing restrictions on local authority budgets to enable new food waste collection scheme to be introduced have not helped. And, a lack of positive food waste recycling initiatives in England, have probably made it inevitable that take-over and mergers of this type would occur.
The young food waste AD industry has not had the support anywhere near to the extent seen in Wales, and Scotland In England, gate fees have been dropping, with many talking of some food waste AD operators now accepting food waste at low, or zero, gate fees.
What Others are Saying About the Biogen Acquisition of UK Food Waste Anaerobic Digestion (AD) Company Tamar Energy:
Biogen snaps up Tamar in AD deal
Biogen, a portfolio company of infrastructure investment manager Ancala Partners LLP, has acquired food waste treatment firm, Tamar Energy, for an undisclosed sum.
A number of Tamar Energy's existing shareholders have rolled-over their investment into the combined group. The acquisition creates one of the largest independent AD platforms in the UK. via via Biogen snaps up Tamar
Ancala Partners' Biogen grows anaerobic digestion platform with acquisition of Tamar Energy
Second acquisition made by Ancala's anaerobic digestion portfolio company, Biogen – London, 6 February 2018 – Biogen, a portfolio company of Ancala Partners LLP ('Ancala'), the independent mid-market infrastructure investment manager, has acquired Tamar Energy, one of the largest anaerobic digestion ("AD") owners and operators in the UK, for an undisclosed sum.
via Ancala Partners' Biogen grows anaerobic digestion platform with acquisition of Tamar Energy
Today, the Tamar Energy website held no enlightenment on the deal from their point of view, with their latest news apparently, their achievement of earning key industry certification and quality stadards across all of its UK anaerobic digestion (AD) network.
"All five of Tamar Energy's AD plants now meet the PAS 110, a key industry standard backed by WRAP and the British Standards Institute, demonstrating the highest quality and consistency of the nutrient-rich digestate produced through AD at each plant…"