This is for those interested in UK Small-Scale AD Subsidies.
2019 Update;
This page is of only historical interest. The UK Feed-in Tariff is no longer available to new AD Plant applicants,
only the RHI continues
.
Small-Scale AD Subsidies – Government Confirms New Feed-in -Tariff rates
"The government also confirmed that a degression mechanism will be introduced for Anaerobic Digestion (AD), wind and hydro technologies from April 2014 in line with uptake, rather than the initial proposal of a minimum five per cent drop. The Department …"
www.businessgreen.com
Changes for AD FIT Tariff and RHI Revealed
"For anaerobic digestion, a degression mechanism will be introduced from April 2014 in line with uptake of these technologies. Tariffs will be published two months before the degression date and will be based on publicly available data. But this move …scrap-ex"
www.scrap-ex.com
Small-Scale AD Subsidy – UK announces changes in small-scale Renewable Energy subsidies
Cogeneration & On-Site Power Production Magazine
"Specifically, new incentive rates for small-scale wind, micro combined heat and power, hydroelectric and anaerobic digestion projects were announced. The subsidies for small-scale wind projects were cut from 35.8 pence ($0.56) per kilowatt-hour to 21 …"
via www.cospp.com
Of course, the news released on Friday also contained information for a further final consultation round for the implementation of the UK's proposed Renewable Heat Incentive. We have already posted our view on that which is referred to in the following excerpt:
Non-domestic Renewable Heat Incentive
Here at the IPPTS AD Community Blog we think that we are "mashable" today. We are "mashing up" three separate news posts from "green" online journals to bring you the most comprehensive view possible on what the AD industrial press thinks of the long awaited news from DECC about the new Feed in Tariff rates for the financial year 2012/ 13.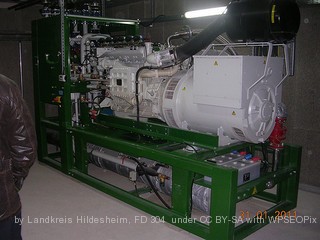 Mashable is the IT Technology blog which has become immensely popular and has risen to fame largely because its authors don't actually write anything! They simply do as I am doing here and provide short snippets from other people's news articles, and it is believed that is useful to it's readers. I am hoping that you, my readers, feel the same and will find this post about small-scale anaerobic digestion strategy changes useful.
This announcement should generate a fair deal of interest. If you would like to comment, our comment box below is open to receive your opinion about this news.
---
 This article was originally posted on 23 July 2012 and Updated in July 2019.