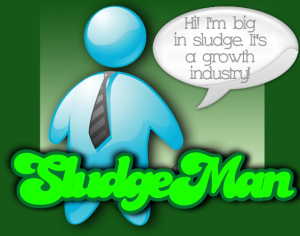 There is a demand for better anaerobic digestion of solid waste, and it is that perfect time of year for starting outdoor projects with significant ground works. By starting now, on any project like a facility for the anaerobic digestion of solid waste, you get the best chance of "making hay while the sun shines". It is the best way to use the UK's (and northern hemisphere) spring and summer weather, which in fair-weather can help greatly in keeping construction costs under control, and to programme.
So, here is a round-up of a few recent announcements made about new Anaerobic Digestion Plant site construction start ups:
Anaerobic Digestion of Solid Waste – New Starts
60,000 TPA Anaerobic Digestion Biogas Plant Approved in Yorkshire
"The Manchester, UK based waste treatment infrastructure developer said that consent for its North Selby Anaerobic Digestion and Horticultural Glasshouse facility, which will be located on the former North Selby Mine site, was granted by the City of …" via 60-000-tpa-anaerobic-digestion-biogas-plant-approved-in-yorkshire
Imtech Announces New Tamesis AD Plant Award from Thames Water
Imtech, as part of the Tamesis team – a joint venture between Laing O'Rourke and Imtech Water, Waste & Energy  – has been awarded a £75 million contract by Thames Water to develop two Advanced Digestion AD schemes at Crossness and Beckton in London. By sustainably treating and enhancing sewage sludge – a process known as advanced anaerobic digestion – it is possible to convert sewage sludge into sustainable energy in biogas power plants. This contributes to both the environmental and financial performance… via Imtech-announces-new-Tamesis-award
Then, there is also news of the go ahead for new anaerobic digestion of solid waste facilities for the North Selby area:
Plans Approved for North Selby AD Facility
"The City of York Council granted Peel Environmental planning permission to build an anaerobic digestion (AD) and horticultural glasshouse facility on the former North Selby Mine site, Wheldrake on Thursday (25 April). The planning committee voted nine …" via Plans_approved_North_Selby_AD_facility-3025
CAMBI Awarded Contract for 2 Thermal Hydrolysis Process Projects in UK
Cambi  has been awarded a contract for the thermal hydrolysis process (THP) scope of the Beckton and Crossness (Thames Water) advanced digestion projects, serving two of Europe's largest sewage treatment works. Tamesis (joint venture between Imtech and Langs) let a subcontract to Cambi in July 2012 for the turnkey supply of 2 separate 2×3 reactor B12 Cambi plants. That is one for Beckton and one for Crossness sewage treatment works. Both plants are expandable to larger capacities in the future. The works will be completed in 2014.
New  Work Has Also Been Announced on Biogas CHP Plants in the US
Vermont Tech begins work on biogas CHP plant
"After seven years of planning, Vermont Technical College has broken ground on an anaerobic digestion project. It will generate heat for the campus, and power that will be sold to the grid. Permitting for the Central Vermont Recovered Biomass Facility, …Biomass Magazine" … via vermont-tech-begins-work-on-biogas-chp-plant
Next time we will hope to see more farm based AD Plant starts. For whatever reason there seems to be a lack of those to report at present.