There are a number of news items that have been posted for a variety of UK food waste anaerobic digestion projects which show that Anaerobic Digestion UK is growing. This news seems to confirm the gradual growth of business in the AD sector.
Iceland claims 23% food waste reduction in their first-ever report
Iceland has published a food waste report for the first time, claiming a 23% reduction in the past two years. The retailer has cut out 2,500 tonnes of waste in the period, through steps such as donating 375,000 meals in surplus food to communities, it said.
It was now also giving surplus food to their staff at closing time, for them to either take home or donate to a local charity or cause, it added. The initiative is being rolled out to nearly 1,000 stores following a trial in 100.
The report also sets out a commitment to a 50% reduction of food waste across Iceland's operations by 2030, in line with the UN's Sustainable Development Goal. In 2019 and 2020 so far, Iceland had sold more than 1.3 million tonnes of food to customers and sent none to landfills, according to the report.
Instead, it had been donating it to local communities, converting it into animal feed, or as a last resort processing it into energy through anaerobic digestion. These are impressive results, and we welcome the company's commitment to halve its operational food waste in line with UN goals. via ww.thegrocer.co.uk
UK takeaway food waste rises during coronavirus lockdown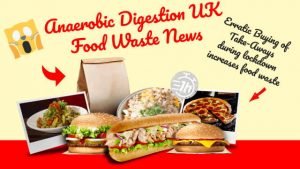 Food waste generated by UK restaurants dishing up takeaways during the lockdown has risen as a result of consumers' "unpredictable ordering patterns" during the pandemic, research has revealed.
Unusual fluctuations in demand have led to an increase in food waste generated in takeaway outlets rising from an average of £111 per restaurant per week in normal times to £148 – equivalent to a £16.7m rise for the sector as a whole since lockdown, according to the research.
Nearly half the restaurants surveyed – 45% – said they throw most food waste into the bin. Despite the erratic ordering patterns, consumers appear to be wasting less than they usually would in their own homes, the report found. via www.theguardian.com
Target, measure, act: tackling food waste sustainably
SUEZ recycling and recovery UK recently hosted a webinar on "Target, measure, act: three key steps to tackling food waste sustainably". Below is a summary of the event which heard from a panel of experts and this is contributed by SUEZ.
Since the launch of the United Nations Sustainable Development Goals in 2015, WRAP has been busy.
A panel of experts recently participated in a webinar, hosted by letsrecycle.com and chaired by Dr Adam Read from SUEZ recycling and recovery UK, to discuss how the implementation of the Roadmap's 'target, measure, act' approach will help businesses work towards the global target while saving time and money. via www.letsrecycle.com
How much food do you throw away after each meal?
According to Suffolk County Council, the county is throwing away 50,000 tonnes of good food each year.
Suffolk is throwing away more than 50,000 tonnes of potentially good food each year and a  competition has been launched to inspire families to change their food habits.
According to Suffolk County Council, the average household in East Anglia wastes £810 of food every year, but new research is showing a change in behaviour due to the coronavirus crisis.
Suffolk Waste Partnership, Norfolk County Council, and environmental charity Hubbub have come together to create Food Savvy, a partnership devoted to creating positive food-related behaviour.
Hubbub has reported positive shifts recently as many families are cooking from scratch and eating together under lockdown restrictions. via www.eadt.co.uk
---
Original Article Posted: Jul 2013
Anaerobic Digestion UK Food Waste News Roundup June – July 2013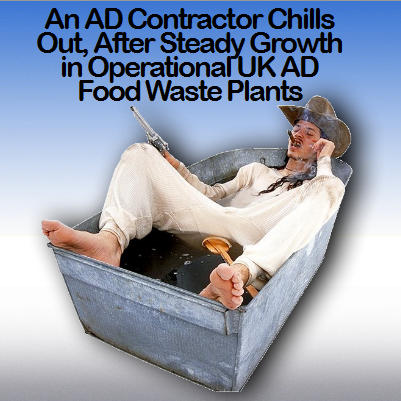 It has been easy for us to provide a news roundup for the state of Anaerobic Digestion UK, and UK Food Waste this month, because we are spoilt for choice!
In Knutsford, Cheshire, a power plant application seems to be stumbling somewhat, but in Scotland, it is a different matter with a £4.5m food waste anaerobic digestion plant agreed.
In Wales, they are ahead of the game with a new Biogen and Iona Capital plant opened, and in the commercial sector, Marks & Spencer is clearly doing very well to digest almost 90% of its food waste already and is reporting internally on their waste plans including plans for further Anaerobic Digestion treatment.
That just leaves the Anaerobic Digestion UK "on-farm biogas" sector to report on, and again, there is positive news with Wyke Farms including biogas power in their announced £3m spend on self-sufficiency.
We finish up with information on the Green Investment Bank's (GIB) own market report for anaerobic digestion. This report should prove to be a big boost for Anaerobic Digestion UK. Their AD Market Sector Report moves the bank on with its policy-making and investment strategy work on funding within our sector. The new report will help to inform the GIB's strategy on debt investment in the sector as well as being a useful resource for the industry and investment community.
The Integrated Waste Plant (waste and power plant) in Twemlow by Cres Biogas has hit turbulence. See more at:
ᔥCouncil's stance on power plant comes as a shock to residents – Knutsford Guardian
"The EA objected to the Anaerobic Digestion UK application in February, causing the applicant to make amendments that supposedly answered all its concerns.
The EA's report prompted the Health Protection Agency to publish concerns for public health, and the local school to withdraw its support.
So, it seems unfortunate that the parish council continues to support plans that the EA have objected to."

The proposal includes 47,000 tonnes of slurry and food waste coming in to the AD plant and 41,000 tonnes of digestate being removed."
ᔥTEG Group secures £2m Perth and Kinross Council Anaerobic Digestion UK waste contract – The Courier
The new two-year deal will see the firm treat between 20,000 and 25,000 tonnes of garden and food waste per year at its base near Glenfarg, and includes an option to extend for a further two-year period. While TEG has dealt with the … The £4.5m plant …
ᔥPrince of Wales visits first Welsh Local Authority developed anaerobic … – PR Web (press release)
"Caernarfon, Gwynedd Anaerobic Digestion UK (PRWEB UK) 5 July 2013

Biogen and Iona Capital have welcomed His Royal Highness The Prince of Wales, to the Biogen GwyriAD Anaerobic Digestion plant, the first anaerobic digestion plant built specifically under the Welsh Government's renewable energy policy.

His Royal Highness visited the plant at Llwyn Isaf in Gwynedd, North Wales ahead of the full operations starting at the end of the summer."
ᔥThe Top 8 Things We Learned from Marks & Spencer's 2013 Plan A Report – Sustainable Brands
"While it isn't entirely clear where all of this waste is diverted, it is evident that 89% of food waste is being composted or anaerobically digested for conversion to biogas, any clothing waste is being donated or recycled, and all construction waste …"
ᔥEA official wins AD hero of the year – letsrecycle.com
"An onsite anaerobic digestion plant run by crops producer Barfoots at Botley, Hampshire has won the Best AD Project Award at the UK AD & Biogas Industry Awards 2013. Dr Clare Lukehurst (left) was presented with her lifetime achievement award by Dr …"
ᔥ£3M step on the road to Anaerobic Digestion UK self-sufficient energy – FoodManufacture.co.uk
"Cheesemaker Wyke Farms is aiming to be 100% self-sufficient in green energy after ploughing £3M into a biogas and solar project."
Returning now to the subject of the UK's Green Investment Bank, there is further encouragement that more funding will be available, in the extract below
ᔥGreen Investment Bank (GIB) publishes a market report on Anaerobic Digestion – Renewable Energy Magazine (press release)
"…The bank is also actively investigating the opportunities for debt financing for AD projects. Government research has indicated that AD could deliver between 3 and 5 TWh of electricity by 2020 but the industry itself remains concerned about sources of funding, particularly in relation to senior debt finance."
Summary of this Roundup in Anaerobic Digestion UK Projects
So, despite slow and indecisive government action, the anaerobic digestion industry moves forward…
Clearly, the industry is making its case heard well enough to gain finance sufficient to power a measured growth.
But, if the UK coalition government had meant what it said about being the "greenest government yet" when it came into power in 2010, we would surely be much further ahead by now.