So, sadly, Shropshire Council and Biogen have announced the closure of the Biocycle food waste anaerobic food digestion (biogas) plant in Ludlow.
Back in 2010 the council were looking at stopping household food waste collections in the area as a reaction to the need to cut finances although this isn't sated to be a reason for the plant's closure.
The information available in press reports makes it clear that after what is described as a really successful six years operating as the UK's first demonstrator food waste
anaerobic digestion plant
, the choice has actually been made to wind down plant operations in the course of September with the full closure of the plant by the end of 2012."
It would certainly seem that while it was by all accounts a technical success, the site was definitely too smal to be economically viable, and local CHP use of the waste heat had not been implemented which would have added to revenue, plus the site is fully used and presumably not suitable for expansion.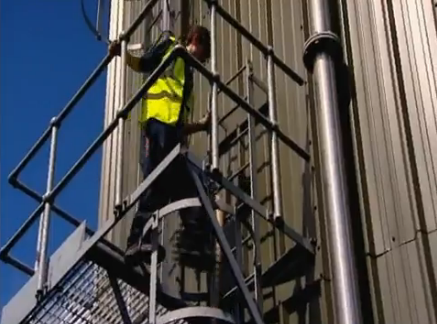 The 5,000 tonne per annum plant, built in 2005 as a non-commercial operation at a time when many in the UK questioned the viability of such plants for household waste, and was set up with financing from DEFRA and Advantage West Midlands. 
Biocycle currently services a few contracts outside Shropshire, but reportedly there are now other AD plants which can process this waste.
Take a look at the following article for more information:
UKs first demonstrator food waste anaerobic digestion plant closed…
(author unknown)
"Shrewsbury UK Shropshire Council and Biogen have jointly agreed to cease operation of the Biocycle anaerobic digestion AD plant at Coder Road Ludlow After a …www.recyclingportal.eu/artikel/29167.shtml"
http://www.recyclingportal.eu/artikel/29167.shtml