Landia's acclaimed GasMix system is at the heart of the new biogas making process using anaerobic-digestion, at Cory Environmental. Cory, with over 40 sites are one of the UK's leading recycling, waste management and energy recovery companies. March 2014: Cory has unveiled its first anaerobic digestion facility, which will produce renewable energy to power local homes.
Generating up to 500kw of energy per hour for on-site use and export to the National Grid, Cory's inaugural digester at Weston-Super-Mare has the capacity to handle 12,000 tonnes of food waste pa. Around 7,500 tonnes of this is part of a seven year waste treatment contract with North Somerset Council.
Alistair Holl, Cory's Director of Resource Management, said:
"We are very proud of our first AD facility, for which our team were main contractors, as well as plant and site designers, achieving energy production just 18 months after planning consent was gained. This includes us recognising the importance of a highly effective and ultra-reliable mixing system, which is why we've chosen Landia's GasMix. It mixes the digester throughout at a consistent temperature, which will optimise our gas generation".
He added:
"GasMix is mounted externally on the digester so routine maintenance can be carried out with no interruptions, and from our past experience with Landia, we also have peace of mind in the back up service that they provide".
For over a decade, Landia's Chopper Pumps have been installed at other Cory sites – and at Weston-Super-Mare, they are also in use in eight other process and storage tanks, where they perform a combination of process mixing and transfer functions.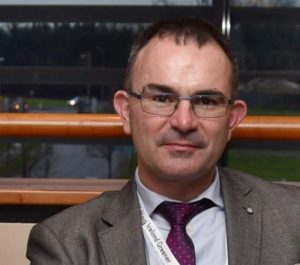 Paul Davies, Landia's UK & Eire Sales Manager commented:
"Our relationship with Cory has grown steadily over the years as we've worked together to adapt the best possible pumping and aeration solutions for their wastewater needs. We are very pleased to see the faith placed in us and our equipment, with our GasMix system set to play a long-term role in the success of this impressive new facility".
Alistair Holl continued: "Initially, we'll be producing enough energy to power around 1,000 homes, and will soon be working towards the second phase of the development, which will see an upgrade of the plant to a minimum of 1MW. This will double the volume of our green energy generation at Weston-super-Mare".
Comprising three 18.5kW chopper pumps and a self-aspirating system that reduces solids to produce more methane in a much shorter time period, LandiaGasMix (designed specifically for AD/biogas) has no mechanical equipment inside the digester.
Simple to regulate, GasMix also offers significant energy savings because it only has to run for a maximum of 30 per cent of the day.
Landia
info@landia.co.uk
+44 (0) 1948 661 200
www.landia.co.uk or for the US: www.landiainc.com
---
What Others Are Saying About Landia's GasMix Digester Tank Mixing System:
Landia GasMix system installed at California AD facility
ES Engineering, Irvine, California, has installed Denmark-based Landia's GasMix system at a food waste-to-energy facility in Chino, California, designed to help boost gas production from the facility's two anaerobic digesters. ES Engineering previously installed Landia chopper pumps at the site…
When ES Engineering began managing the Chino plant, the digesters were equipped with top-mounted propeller mixers, but according to Plant Manager Alfredo Ferrin, the amount of mixing being achieved was insufficient…
[So, they called in Landia who installed their full mixing system.]
Designed with an external chopping system that is separated from the pump casing and the impeller to prevent clogging, the Landia chopper pump can work as a standalone unit, but can also be a main component of the Landia GasMix system. All chopping is completed before the liquid enters the pump housing, which is designed to reduce wear on the pump casing, impeller and sealing system.
Using a combination of biogas and liquid recirculation for the mixing process, all Landia GasMix system mechanical components are externally mounted. This is designed to allow inspection and maintenance to be completed without having to enter or open the digester.
Servicing of the Landia GasMix system can be completed while the biogas production continues uninterrupted. via Mixing California AD facility
Anaerobic Digestion Plant Operation 8 Years-On with Landia's GasMix
Ireland's first farm-scale AD (Anaerobic Digestion/Biogas) plant might be approaching its eighth year of operation, but the 24/7 attention to detail at the GreenGas plant in County Limerick has never been more focused.
Although they worked closely with a German engineering firm (Kreig and Fischer), they chose to work directly with equipment suppliers, and these included Landia who supplied mixing equipment.
Kirk supplied our first digester (1000m3), with Gary Little recommending Landia for its mixing systems, introducing us to the late Hugh Vaughan.
Lifetime cost was a very big selling point for us, as was a relationship with companies who were proud of their work and prepared to roll up their sleeves and make things happen".
At first, Landia's GasMix didn't appear to be achieving the results that had been forecast, but this was soon rectified. via Anaerobic Digestion Plant Operation 8 Years-On LandiaGasMix
For the full article go to: https://anaerobic-digestion.com/greengas