Concerned about accelerating mass extinction in 2100, and subsequently?  Read this to find out how maximising biogas production now is an essential tool towards the decarbonization of Europe.
By decarbonising quickly the benefits accrue over the years and provide much more benefit in reduced temperature rises, than by doing this later. Read the following Press Release by the European Biogas Association and be inspired!
Biogas the Flexible, Renewable, Enabler of Decarbonization Reducing Mass Extinction in 2100
Ursula von der Leyen, the new President of the European Commission has committed to making Europe the "first climate-neutral continent."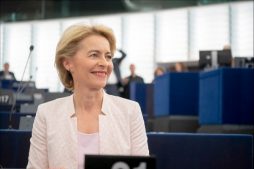 Her mandate begins with a strong political commitment to reducing carbon emissions.
The next five years will be vital, these being the world's last chance to slow-down climate change and minimise the acceleration of mass extinction in 2100, as the world heads toward the end of this century.
Sympathetic Legislative Framework Needed
A legislative framework enabling the large-scale deployment of sustainable biogas and biomethane will be of critical importance to decarbonize industrial processes, transport and help balancing the grid.
Biogas is produced through the anaerobic digestion or gasification of agricultural wastes, energy crops, sewage sludge, biodegradable wastes or wood residues from industry, households and commercial uses.
Versatile Energy Borrowed from the Sun and Used for All Purposes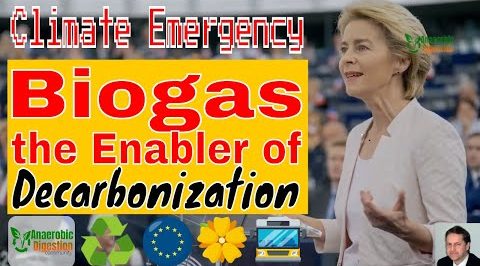 Its versatility allows its use for energy production, in power, heat and transport sectors, as well as in industrial processes.
Decentralized biogas production and use in rural areas offers the opportunity to green the agricultural sector, provides rural communities with a sustainable source of energy and diversifies farmer's income.
Reliable Revenue from this 24/7 365 Days a Year Energy Supply
Biogas generation offers operators a reliable revenue.
This is a decisive factor for the long-term prospects of most farming businesses.
Biogas is readily transportable and has proven to be highly efficient in reducing of CO² and Greenhouse Gas (GHG) emissions.
AD Already Providing Enough Energy to Save the Annual Emissions of Bulgaria
In 2017, thanks to biogas use, the EU was able to cut about 61 Mt CO²eq, a GHG emissions saving roughly the equivalent of the annual emissions of Bulgaria, representing 1.3% of the annual EU GHG emissions. The proportion will have risen since the 2017 figures and be even greater now, in 2019.
Getting the EU Significantly Closer to Cutting its Emissions
This demonstrates how a fully developed biogas contribution can get the EU significantly closer to cutting its emissions by 40% by 2030.
The potential of biogas is confirmed by the recent rapid increase in its production.
Growth in Biogas Production
Biogas output has risen 25 times since 1990, with over 17,783 installations in Europe.
Recent years have seen real growth in biogas's upgraded version, to practically pure methane, which is known as "biomethane".
3 Times as Many Biomethane Upgraded AD Plants
Since 2011 the number of EU biomethane plants has tripled.
This upgraded version of biogas, containing 96% or more of methane, has the advantage of having the same characteristics as natural gas.
Biomethane can be therefore injected in the natural gas grid or used in any other sector where natural gas is used today.
France Catching Up With Germany in Numbers of Operational Biomethane Plants
While Germany historically counts the highest number of biomethane plants, France had the highest growth rate for biomethane plants in 2017 and 2018.
This was due to favourable policy conditions and aims at reach 1,000 biomethane plants injecting its gas into the national gas grid by 2020.
The French example demonstrates that by introducing favourable legislative frameworks and incentives, biomethane production can drastically increase.
Equally, to un-tap the potential of biomethane the EU should gear up for its large-scale deployment.
Fossil Fuels Subsidies Should be Phased-out
To achieve this the European Biogas Association says that fossil fuels subsidies should be phased-out, and replaced by a credible carbon price reflecting the cost of inaction.
"If we are to achieve climate targets and we want a real transition towards a circular economy, it is crucial to unlock the full potential of all renewable energy sources. Scaling up biogas and biomethane production means promoting renewable energy and fertilisers, but also standing by local development, efficient agriculture and sustainability."
Said Susanna Pflüger, Secretary General of the EBA.
---
Source: An interpretation of EBA Press Release dated 8 August 2019.