In this article, we list the new Anaerobic Digestion Plant (AD) project starts, openings or and plants process commissioned so far in 2020, and it is disappointingly low for such a promising technology.
The anaerobic digestion of solid waste can only play its part in carbon reduction if many more biogas plants are started, built, commissioned, and opened. Here is information on the just 3 biogas plants started that so far in 2020 we have found.
There appears to be a lower number of AD Plant starts so far announced for 2020 than at any time since the turn of this century.
We set out to give or readers a perspective on the new AD Plant starts, to help our readers gauge the state of the industry in the year of COVID-19 we provide below text from the NNFCC website, which provides an authoritative picture of the current position of the UK biogas industry:
---
APRIL 2020 – NNFCC PUBLISHES NEW REPORT LISTING ALL ANAEROBIC DIGESTION PLANT DEPLOYMENT IN THE UK
The level of activity in the AD industry over the past 12-months is once again not reflected in the latest deployment figures and does not reflect the ambition of our industry.

Only 7 new [UK] plants have commissioned since April 2019, adding a modest 3.4MWe of capacity and increasing biomethane flow to the grid by just over 2,000Nm3/hr.

Despite 47 plants being under construction at this time last year, many are yet to reach or complete the commissioning phase due to the inclement weather conditions in the first quarter of 2020 immediately followed by the Covid-19 pandemic and associated restrictions.
There are now 579 operational anaerobic digestion plants in the UK, including 88 biomethane-to-grid plants, and a further 331 anaerobic digestion projects under development. Understanding this deployment landscape is vital for investors, developers, and policymakers alike. via NNFCC.
---
New Anaerobic Digestion Plants – UK and Global
Our conclusion is that the situation is one of disappointingly low activity in the UK.
Globally, it's a similar story, as there seem to be very few announcements that have been published.
AD plants will be needed in large numbers if the world is going to achieve Net-Zero 2025 targets set during the Paris Accord to reduce carbon emissions, and can do much more than simply create renewable energy while reducing the emission of greenhouse gas. It is also a technology well-placed to help society tackle many other environmental problems not least by producing natural fertilizer and disposing of waste materials.
It is unfortunate that even if the new AD plant starts pick-up later this year, the perfect time of year for starting outdoor projects with significant groundwork will have been missed.
By starting now, on any project like a facility for the anaerobic digestion of solid waste, the developer will get the best chance of "making hay while the sun shines".
Starting AD projects on-site before the summer begins is the best way to use the UK's (and northern hemisphere) spring and summer weather. The fair-weather of summer can help greatly in keeping construction costs under control, and to programme.
So, here is a round-up the (only) 4 recent 2020 announcements, which during our enquiries we were able to find:
---
1. New AD Plant Investment in Canada Announced By Montreal-based Xebec Adsorption Inc. and Bähler Biogas Inc. in 2020
An announcement about a new AD investment in Canada was made in February, when Montreal-based Xebec Adsorption Inc. and Bähler Biogas Inc., also based in Canada, completed an agreement to develop a facility to process "various organic wastes for the production of renewable natural gas (RNG) and biofertilizer."
The Québec, Canada, facility will be designed to process more than 45,000 metric tons of organic waste per year through an AD process. The two-stage process will produce biogas that can be upgraded into renewable natural gas (RNG), according to the two companies.
Xebec says it will supply the "turnkey biogas upgrading equipment package" for the facility that will be able to produce more than 150,000 gigajoules of RNG and 7,500 metric tons of biofertilizer annually. The plant is expected to be commissioned in early 2021.
The $19.3 million AD Plant will sell its RNG under a 20-year off-take agreement and the biofertilizer produced will be sold and distributed to farmers through an undisclosed biosolids management partner. via www.wastetodaymagazine.com
---
2. Weltec Biopower to build biogas plant for Greek abattoir
Weltec Biopower will start building a new Anaerobic Digestion Plant in Veria, northern Greece this summer 2020.
The German biogas plant builder said the main investor and operator of the project is one of the largest abattoirs for cattle and pigs in Greece.
The 500kw plant, which Weltec has planned in collaboration with its Greek partner Tetoros Machinery in Megara, is set to go live as early as mid-November 2020.
"The anaerobic digestion process will mainly use cattle manure and meat processing leftovers. Apart from these substrates, the 4,903 m3 stainless-steel digester will also be fed with production wastewater and fats. The input substances will come from the operator's own abattoir and farms as well as from farmers in the vicinity."
explained Alain Priser, International Sales Manager at Weltec Biopower. via www.gasworld.com
---
3. JAN 2, 2020 – New AD plant in Kent, UK connected to the national grid
A new anaerobic digestion (AD) plant in Kent, UK has been connected to the national grid. The plant, which cost £14,460,400 (€17 million), converts food and agricultural waste from the region into biogas and electricity.
Developer Farm Renewables has said the plant on the Isle of Sheppey will produce 500 cubic metres per hour of biomethane for the national grid, enough to heat almost all the homes on the island, which has an estimated population of around 40,000. Malcolm McAllister, chairman of Farm Renewables, said: "The plant is also producing 499 kWh of electricity, 50% of which is being used to power the AD plant, while the remainder is exported to the grid.
"As to be expected, there is also a significant amount of heat produced during the ad process, which we're planning to use to heat our landowner's commercial grain storage and drying operation, greatly reducing the amount of diesel required."
The Sheppey plant, which was fully-funded by specialist energy from waste funder Privilege Finance, will use biomass in the form of; 15,000 tonnes of maize, 6,000 tonnes of straw, 6,000 tonnes of poultry manure and 6,000 tonnes of fruit waste from the area annually to produce renewable energy. The resulting digestate will be spread on local arable fields, providing nutrients and organic matter to boost soil quality.
---
4. New UK AD plant using food waste to open in 2020
A new 70,000 tonne-per-year capacity anaerobic digestion facility will open in Tyne and Wear, UK in February 2020. The plant, which was developed by Wardley Biogas, will generate enough heat for 1,950 homes using food sourced from commercial properties across Newcastle upon Tyne, Durham, and Sunderland.
The AD plant is the result of a joint venture between waste management company GAP Organics and renewable energy funding provider Privilege Finance. According to a report by letsrecycle.com, in September, an agreement was formed with Keenan Recycling to source the food waste.
---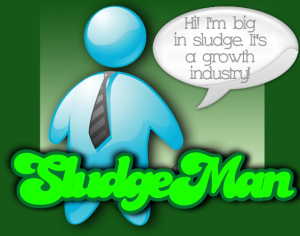 Next time we will hope to see more New Anaerobic Digestion Plant starts. For whatever reason, there seems to be a lack of those to report globally at present.
There is also a demand for better anaerobic digestion of solid waste, and by that, we mean smaller, more compact digesters which create much higher gas yields. There is progress being made with a number of promising technologies being used.