It was 2017 when we announced that UK Anaerobic Digestion capacity had grown rapidly to be enough to power 1 million homes. But, we doubted that growth of the industry at the same rate would continue in future years.
To be able to power 1 million homes is big! In fact, it's a very significant amount of power!
It's more capacity than one of the UK's nuclear power facilities of that time, the Wylfa Power Station in Wales, which was closed for dismantling later that year.
Anaerobic Digestion UK Capacity Continues to Grow But at a Slower Rate
Since our original article, we have been proved right. After 2017 Anaerobic Digestion UK capacity continued to grow but at a slower rate.
In fact, the writing was on the wall for a slowdown even before we wrote our article. As long ago as 2015 the Anaerobic Digestion and Bioresources Association (ADBA), got it right when it announced that the nation's anaerobic digestion generating capacity had surpassed 500 MW.
UK Anaerobic Digestion Generating Capacity has surpassed 500 MW
According to ADBA in 2015, 514 MW of electrical equivalent capacity was generated in that year as power or biogas by more than 400 anaerobic digestion facilities in the farming, waste, and water sectors. But now, 6 years on, the number of UK biogas plants ADBA report is only just over 600.
  This energy capacity is particularly significant since anaerobic digestion creates low carbon baseload or dispatchable electricity, which helps to keep the lights on while balancing production from intermittent renewables like wind and solar.
According to Charlotte Morton, CEO of ADBA, in 2015 the industry was (and still is) making a significant contribution to the UK's renewable energy ambitions.
However, the body warned in 2015 that a government decision to remove the Levy Exemption Certificates (LEC) that allowed renewable energy to avoid the Climate Change Levy imposed on businesses could cost the industry up to £11 million. It added that a review of the pre-accreditation for the feed-in tariff (FiT) subsidy scheme could stymie future growth. It did and the RHI to replace it was ineffective.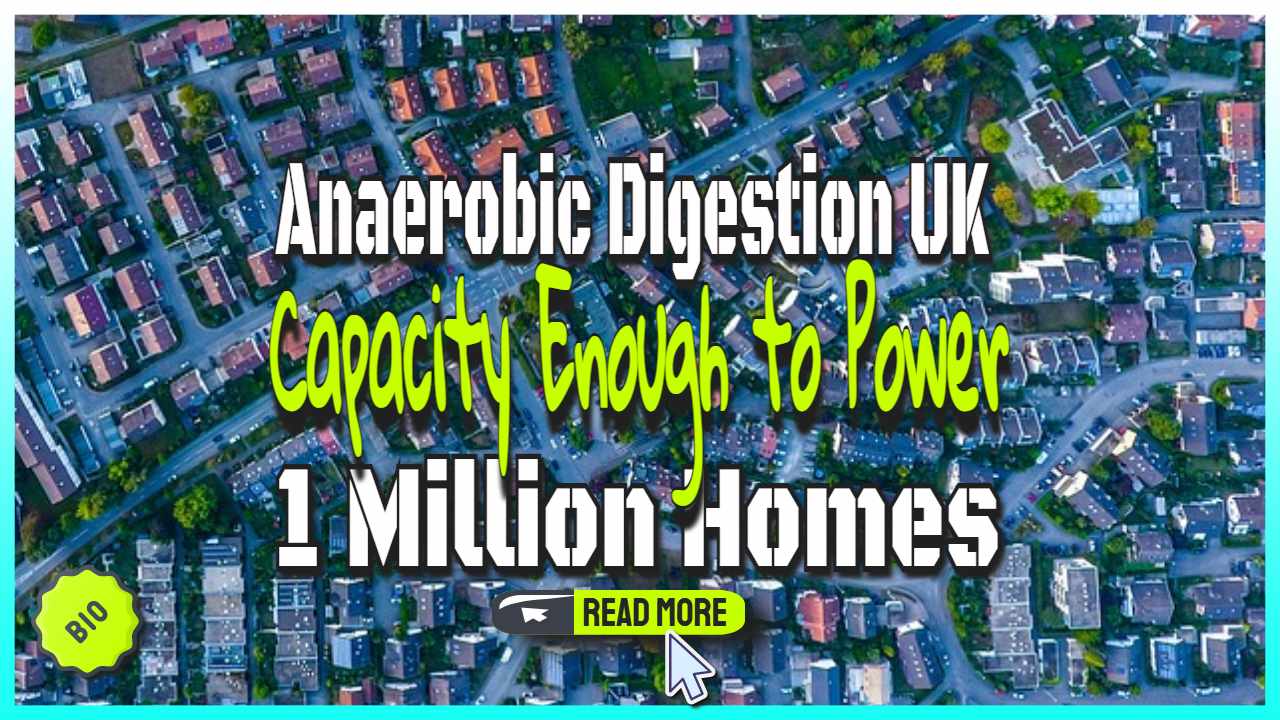 New UK Green Gas Scheme Has A Restricted Budget
Since that time we have also seen the RHI closed to new applicants from April 2021, and the Green Gas Scheme (GGS) to replace it is only now (December 2021) being reopened with a restricted capped budget and very tight requirements for eligibility. The government only expects up to 90 projects to be eligible throughout the life of the scheme. Unless things change the Green Gas Scheme seems to be no more than lip service to supporting renewable biogas energy. At best a minor distraction.
Latest UK Business Energy and Industrial Strategy Needs to Support Anaerobic Digestion in Order to Succeed
The UK government has published a Business, Energy and Industrial Strategy (BEIS) which they say can be implemented with existing technology starting now.
Similarly, Prime Minister Boris Johnson said that the UK has the technology to deliver on the Global Methane Pledge tomorrow. That means reducing anthropogenic methane emissions by 30% compared to 2020 levels by 2080, starting tomorrow. This can only be possible by enabling the anaerobic digestion sector to recycle all the methane emitting organic wastes readily available in the UK. That's not going to happen if current AD industry rates of investment and development continue.
In any sensible analysis the energy crisis, which has already driven out of business many UK energy suppliers including Bulb Energy (the 7th largest!), should be the subject of immediate action to increase domestic production of green gas. Gas prices are going up for the man in the street for whom abundant power from solar power heating in their homes and wind power too just won't cut it on those dark bitter cold nights of still air under the stars.
Biogas Digesters Can Provide CO2 for Industry
Finally, the CO2 shortage which was in the spotlight in September 2021, sparked BEIS's interest in AD's bio-CO2 production capability. Has not gone away and representatives of the AD Industry are calling for a new 'AD Action Plan for the UK biogas industry that would allow the 'Government to actually achieve their stated priorities.
In the new year (of 2022):
methane,
the need for renewable transport gases and
CO2 security,
will surely be drivers to propel Westminster thoughts back to the obvious good sense of encouraging the development of anaerobic digestion and biogas/ biomethane production in the UK.
All it needs is to give agricultural businesses more confidence in AD support. Because with natural gas and other traditional fuels most likely never to return to pre-pandemic low prices new biogas plant owners will make their money back one way or another.
That's the current perspective, and now you might be interested to read the original article below, which is still relevant today:
---
Archive of original article (July 2017):
Anaerobic Digestion UK Capacity Enough to Power 1 Million Homes – Future Doubts Continue
In the UK anaerobic digestion capacity has grown rapidly to the point that the energy supply is large enough to have significance (and could power a million UK  homes if that was its sole use), but unexpectedly steep government subsidy reduction has thrown the future of the industry back into doubt.
This was the overwhelming sentiment I was aware of during the combined AD&Biogas and World Biogas Expo 2017 earlier this month when I visited many of the stands and spoke to many experts in the UK biogas industry.
While researching for this post I was struck by an article published at the start of July 2017 by the Anaerobic Digestion & Bioresources Association. I found that it echoes these views so closely, that I have duplicated it in full here.
AD now powers over a million homes – new report
Originally Posted on 05 July 2017 on ADBA News, by Chris Noyce
A new report shows that anaerobic digestion (AD) plants across the UK now have enough capacity to power over a million homes with this renewable energy fuel.
Launched at Trade Show
The Anaerobic Digestion & Bioresources Association's (ADBA's) July 2017 Market Report is being launched this morning (Wednesday 5th July) at UK AD & Biogas and World Biogas Expo 2017, a global biogas tradeshow taking place 5-6 July at the NEC in Birmingham.
The report shows that AD in the UK now has a capacity of 730 MWe-e, an increase of 18% over this time last year, with a total energy generation of 10.7 TWh per year. Operational performance in the industry continues to improve, with load factors rising to 73% in 2016, up from 69% the previous year.
Greenhouse Gas Emissions Reduction
AD is currently reducing greenhouse gas emissions by 1% and employing more than 3,500 people in the UK, but with the right policy, support has the potential to reduce emissions by 4% and employ 35,000 people.
Delays in the passing of legislation for the promised extension of the Renewable Heat Incentive (RHI), which is set to restore tariff levels to 5.35 p/kWh, has meant that there are currently at least 13 AD plants on hold.
Meanwhile, Electricity generation from AD is receiving next to no government support, with the Feed-In Tariff for >500 kW plants down to just over 2p/kWh.
50-80 new anaerobic digester plants were commissioned in 2016 but this number is projected to fall to 19-64 in 2017 as a result of policy uncertainty.
Commenting on the report, ADBA Chief Executive Charlotte Morton said the following about this renewable energy fuel:
"The fact that AD can now power over a million homes is a great milestone to achieve."

"However, while it's encouraging that the new Government has committed to the Paris Agreement and to meeting the UK's Carbon Budgets, there is currently a desperate lack of long-term policy support for AD, particularly in heat and transport, areas where AD can make a significant contribution to decarbonisation."
New AD Plants at Planning Stage
While there are 437 AD plants in the planning stage, most of these are unlikely to be built without stronger government support for AD. This is a huge wasted opportunity – the Government needs to act now to provide both short- and long-term certainty for the AD industry to enable it to deliver the green energy the Government urgently needs both to meet its legally binding climate change targets and for the UK's energy security.
Chris Noyce, ADBA PR & Parliamentary Affairs Executive
Read this and other articles on the ADBA website.
---
More About Anaerobic Digestion UK
What is Anaerobic Digestion?
Anaerobic digestion is the breakdown of organic matter, such as animal or food waste, to produce biogas and biofertilizer. This process takes place in an anaerobic digester, which is a sealed, oxygen-free tank.
This is the breakdown of organic matter, such as animal or food waste, to produce biogas which is mostly methane.
The oxygen-free tank called a digester is where this happens.
Renewable Green Gas Potential in the UK
The potential for biogas generation from non-sewage waste biological matter-energy crops, food waste, abattoir waste, and so on – is much greater than has been developed thus far, and is estimated to be capable of producing approximately 3,000 MW (Wikipedia).
Farm biogas plants that use animal waste and energy crops are expected to help reduce CO2 emissions and strengthen the grid while also providing additional revenue to UK farmers.
[Originally posted on 15 July 2017. Updated December 2021.]