We are delighted to re-publish the following Press Release a recent Scottish Salmon Company (SSC) Award which was aided by a Salmon Fish Waste Biogas Project and installation of a Landia pasteurizer.
---
Press Release 6 October 2020: 
Waste Salmon for Biogas Recognised with Top Aquaculture Award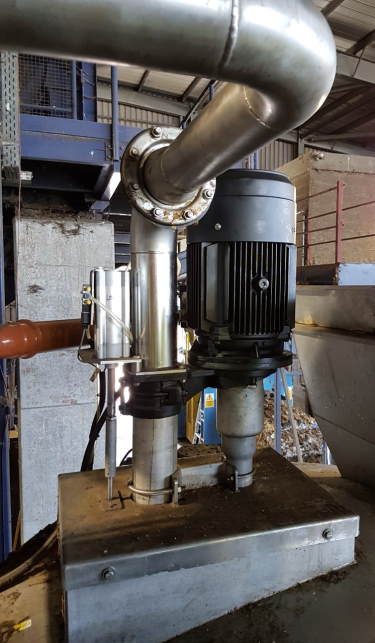 The Scottish Salmon Company (SSC) has won the Community Initiative Award at the 2020 Aquaculture Awards for its work with the Outer Hebrides Local Energy Hub (OHLEH) project on the Isle of Lewis – the first local circular economy of its kind in Scotland.
The success of the project, which sees fish waste (transferred from SSC's processing plant) co-digested with household food and garden waste in an anaerobic digester (AD), is due partly to the installation of a Landia pasteurizer, as Donnie Macmillan, Plant Manager at the Comhairle nan Eilean Siar (Western Isles Council) Creed Integrated Waste Management Facility (IWMF), explains:
"Firstly, thoroughly deserved recognition must go to our partners in the OHLEH project; the Scottish Salmon Company, Pure Energy Centre (PEC), Community Energy Scotland and the funding by the Scottish Government Local Energy Challenge Fund. Behind the scenes with our very conscientious team here at Creed, we also invested in top quality, long-lasting equipment, including the Landia Pasteurizer, which allows us to process a 7-cubic ton batch per shift of waste salmon for our AD/biogas process. This is waste that would otherwise have been landfilled, so the creation instead of clean, renewable energy is a clear win-win for everybody on the Isle of Lewis and an example to the whole of Scotland and beyond as to what can be achieved with common goals".
In addition to the continued success of its equipment on the Isle of Lewis, Landia has just been chosen to supply two of its pasteurizers for a new state-of-the-art waste-to-energy biogas plant in Romania. Set to play a crucial role in eliminating biohazards by heating biomass to a minimum of 72°C for one-hour batch processes, the Landia BioChop units will also enable the final digestate to be utilized safely as a high-quality fertilizer.
PR Ends
---
Salmon Waste and Salmon Industry Developments Toward Sustainability of Salmon Production
Salmon Recycling: Waste Not, Want Not
Land-based salmon product is a concept that reduces the local environmental impact through an increased level of production control and an increased potential to integrate fish waste disposal into the developing circular economy wherever salmon farming is located. The aim of salmon producers will be to use clean, natural water which is taken from the sea, and control the production environment. That prevents infection with and spreading of lice, other parasites and disease.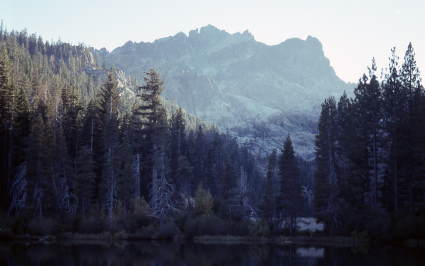 There will be measures taken to ensure that there is not any risk of salmon escaping from these farms. Wastewater treatment and sludge recycling will minimise the environmental footprint, and represent one of the contributions to a cyclical economy.
Salmon producers in Scotland and throughout the EU are devoted to recycling and reclaiming wastes by using a number of methods in salmon. The intention is not only to remove all hazardous waste in a way that is safe for the environment, but we also to implement all opportunities for waste reduction, while also that can saving money. All new or slightly used, unwanted products will be, wherever possible, prevented from entering the waste stream and be made available for reuse by the local community.
Pledges of the sort outlined above are very necessary for an industry where profitability can be achieved while still carrying out waste practices. An example of the potential for a waste problem in the salmon industry can be seen from a case study of a salmon farming project by Sitka Tribal Enterprises. The project was to produce Japanese Coho salmon for the roe industry. Salmon used for roe harvests are traditionally discarded. Only the roe sacks from mature female Coho Salmon are used. The rest of the fish is discarded as waste. In 1998, the US EPA funded Sitka Tribal Enterprises through recycling grant. This grant was used to develop an aerated static pile composting facility processing fish waste (whole fish from the Coho Roe industry, as well as Black Cod and Red Snapper, heads and viscera) with wood chip co-disposal from the local timber industry. This is not perfect circularity but is far better than landfill fish waste.
Salmon Waste to Power Jet Airliners
Waste from salmon farms in Norway may soon be used to power jet airliners, including those carrying seafood to Asia. The large BioKraft Biofuel Plant is turning salmon waste into jet fuel. Millions of Kroner is being invested in the large BioKraft Biofuel Plant near the town of Skogn in central Norway to produce 'green' gasoline for planes. The project is being carried out in collaboration with the Norwegian research and innovation organisation SINTEF and is also thought to involve a German partner with considerable experience in producing aircraft fuel from organic materials.
WASTE SALMON CRUSHER FOR ISLE OF LEWIS BIOGAS
A multi crusher supplied by Borger is being used at an award-winning waste-to-energy project in the Outer Hebrides, Scotland. The CREED integrated waste management facility on the Isle of Lewis processes salmon waste into biogas using anaerobic digestion. The facility manages waste from the island's 22,000 inhabitants and has grown to include a combined heat and power plant (CHP), electric boiler and thermal store, alongside the biogas plant, a wind turbine and a hydrogen system. The IWMF won the Scottish Environment Business Vibes award for its innovative practices in 2019.
Generating biogas from salmon waste with a chopper pump. A rotary lobe chopper pump is playing a key role in the continuing success of an award-winning waste-to-energy operation in the Outer Hebrides, Scotland. At Stornoway's CREED integrated waste management facility (IWMF) on the isle of lewis, the Borger Multicrusher chops a 7-cubic-ton batch per shift of coarse waste salmon. This has enabled the facility to integrate the fish with household food waste and garden waste for its anaerobic digestion (AD) and biogas process. Based on the design of the Borger rotary lobe pump, the twin-shaft Multicrusher homogenises the waste salmon to facilitate the pumping and pasteurisation process ensuring that downstream equipment can operate smoothly.
Fish Waste Biogas – Why Everybody Is So Excited About Salmon
The commissioning of a landfill biogas plant comes after three months of on-site commissioning and years of planning.
"This project benefits our customers by not only expanding our availability of renewable natural gas but ensuring that waste is put to good use,"
said Doug Stout, Vice President of external relations and energy efficiency.
"with the successful opening of the salmon farm landfill biogas plant, we're excited to be moving forward with similar projects across the province.
Issues with Farmed Atlantic Salmon
These farms bring their own issues, such as fish death and the tainting of surrounding waters. Resistance has also built up. In Scotland, for instance, lice have caused farmed Scottish salmon to drop weight despite aggressive treatment measures. Sea lice affected 75 per cent more sites in 2015 than in 2014, according to media reports. Atlantic salmon farms impact water quality in other ways, too.
"these pens can create metal and plastic marine debris, which you can see happened after the cypress island incident,"
says Alyssa Barton, policy analyst and executive coordinator at the Puget Sound Keeper Alliance, which patrols and advocates for Washington state's regional waterway.
Salmon is a way of life for all of Alaska
Fishing-related enterprises are the third-largest employer in Alaska behind oil and tourism. The Alaskan wild salmon industry is the world's only "sustainable" fishing sector as certified by the Marine Stewardship Council.
But, Alaska harvests approximately 6 billion pounds of seafood and of that, nearly 3 billion pounds of waste are generated. Much controversy exists about the ecological and health impacts of intensive salmonids aquaculture. Of particular concern are the impacts on wild salmon and other marine life. Some of this controversy is part of a major commercial competitive fight for market share and price between Alaskan commercial salmonid fishermen and the rapidly evolving salmonid aquaculture industry. The aquaculture or farming of salmonids can be contrasted with capturing wild salmonids using commercial fishing techniques. In 2018, Canadian dietary guidelines recommended eating at least two servings of fish each week and choosing fish such as char, herring, mackerel, salmon, sardines, and trout.
Salmon are carnivorous. They are fed a meal produced from catching other wild fish and other marine organisms. Salmon farming leads to high demand for wild forage fish. Salmon require large nutritional intakes of protein and farmed salmon consume more fish than they generate as a final product. On a dry weight basis, 2–4 kg of wild-caught fish are needed to produce one kg of salmon. As the salmon farming industry expands, it requires more wild forage fish for feed, at a time when 75% of the world's monitored fisheries are already near to or have exceeded their maximum sustainable yield.