In this article, we discuss the use of slurry pumps in slaughterhouse waste pumping applications and include an Abattoir Waste Case Study to illustrate the successful use of a VerderHUS screw centrifugal pump to feed the digester tank at an anaerobic digestion plant.
Why Not Use Centrifugal Slurry Pumps for Abattoir Waste?
It is a common experience that although many would expect that centrifugal slurry pumps would be suitable for most and slaughterhouse waste pumping applications, they often fall short when used in the biogas industry.
For pumps that are used to feed the biogas process, it is necessary to pump the entire waste, including the bones because even the bones are a useful biogas source.
So, when the biogas industry process designer seeks to pump this material:
into trucks for transport, and then subsequently
from the truck at the biogas plant into the biogas digester,
the pumps need to be extremely hard-wearing and run for a lifetime blockage free.
In fact, pumping slaughterhouse waste which includes all sorts of shapes, and sizes, of bones must be just about the most demanding requirement for any pump.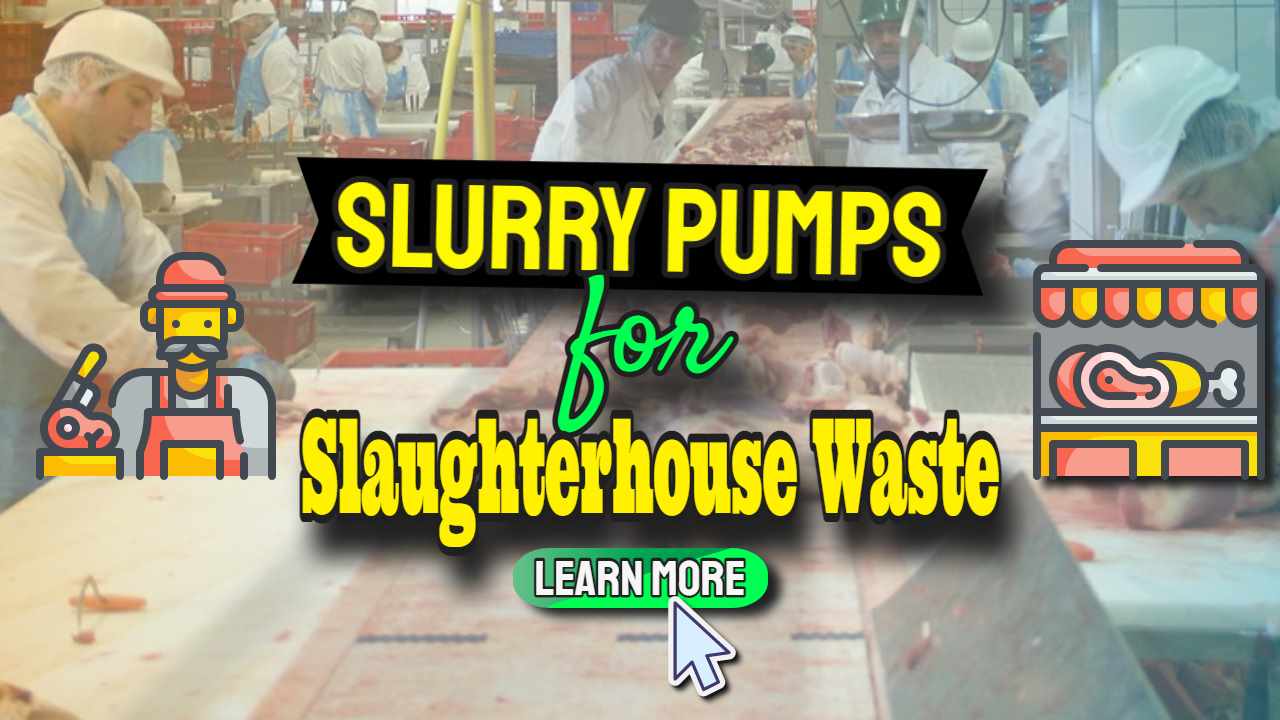 Abattoir Waste Bones Cause Pumping Problems
Although, abattoir waste might at first seem to be similar in consistency to some types of food waste the added presence of sharp and hard bones makes the difference. So, a progressive cavity type pump would be good? Unfortunately, the answer is generally no.
To ask a food industry type:
progressive cavity pump to do this work, or even a
heavy duty screw feeder,
may on paper appear viable for an abattoir application. But, operators seeking abattoir waste pumps should take care when buying either type.
Abrasiveness of Bone
Wear rates due to the abrasiveness of bone can be a real concern. This is explained in the case study below.
In the case study project, it was not until a different pump entirely was specified and installed that a solution was found.
Raed the following to find out about a particular abattoir where VERDER Pumps solved a vexing abattoir waste pump blockage and wear problem.
---
Abbatoir Waste Pumping Case Study:
SOLUTION TO MAKING BIOGAS THROUGH PUMPING SLAUGHTERHOUSE WASTE
The operator of a Danish biogas plant had frequent problems pumping slaughterhouse waste into its digester. When pump experts were called in they noted that:
The waste contained large-sized bones.
Sometimes the percentage of solid matter increased up to 10-13 %.
Until the expert pump supplier was involved the abattoir company used a heavy-duty screw feeder. Unfortunately, this became blocked quite often. The reason was whittled down to be one of abrasion due to the bones present.
Submerged Screw Feeder Added to Woes!
As if to make things worse, the feeder was submerged in a large container. It follows that downtime was extensive. It was no simple job to get at the mechanism and release the screw feeder to allow it to work again.
Once the waste had been drawn in by the screw feeder, a progressing cavity pump would attempt to pump this difficult mixture, but would never work for very long before a wear fault occurred.
The stator was suffering from extreme wear which was put down to the presence of many sharp-edged bones. The required flow had a capacity of 360-540 m3/h. The differential head was approximately 10–15 m. The pump's duty was to feed a large-sized bone crusher.
A VerderHUS screw channel pump was offered for a test period to pump the slaughter waste from the tank to the bone crusher.
The pump was not powered with a normal electric motor but was coupled with a hydraulic drive, supplied by the client. The hydraulic drive was able to offer the very high torque required to provide the flow required by the technical specification (360-540m3/h).
Verder also ensured that the pump speed could be adjusted quickly when needed.
The slaughterhouse waste is now being pumped by the submerged HUS screw channel pump and is homogenizing the tank smoothly. Plus Verder states that the previous high maintenance requirement has ceased.
VerderHUS Screw Centrifugal Pump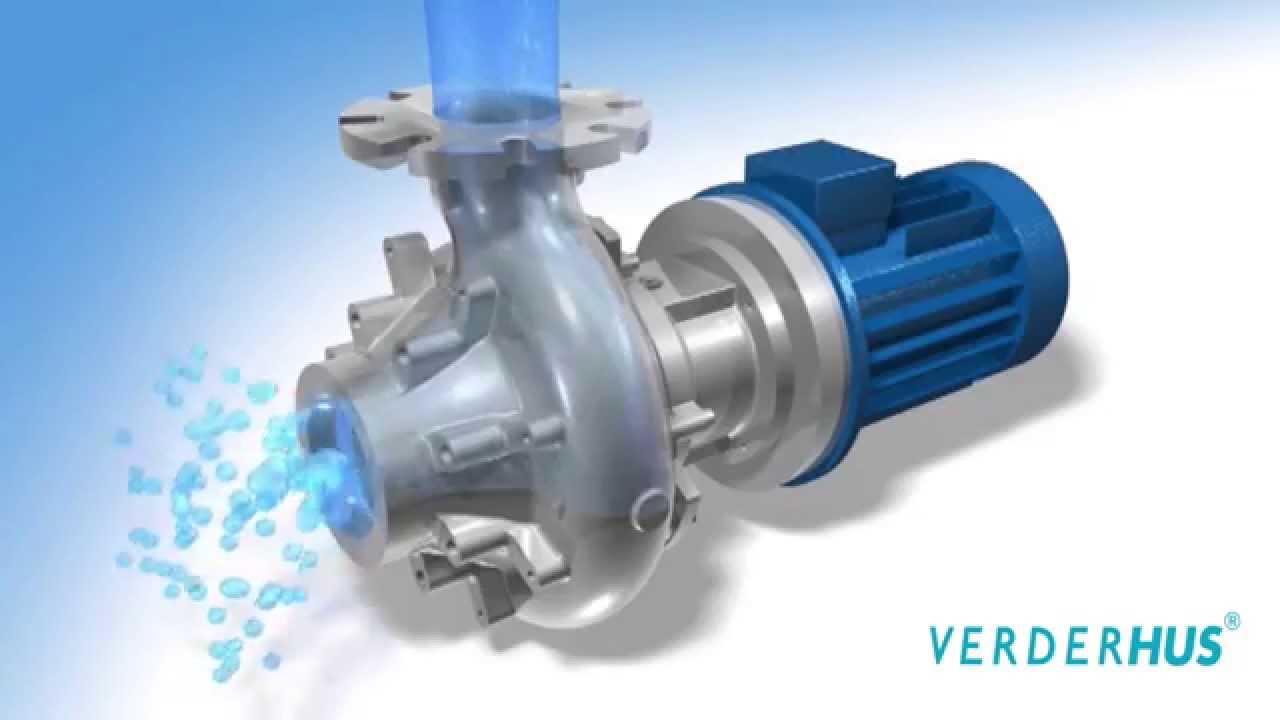 The VerderHUS screw centrifugal pump was tested successfully and offered the perfect solution.
Four years after installation the pump runs fully submerged and does not block. The pump is even operating as a bone breaker!
The only two pump parts that have been replaced were an impeller and a suction casing. The company is very satisfied and has installed an extra pump for greater capacity. via www.verderliquids.com
Conclusion – A Submerged HUS Screw Channel Pump Replaced a Centrifugal Slurry Pump System
Pumping slaughterhouse waste, piggery waste, and poultry farm muck are among the most challenging uses for any pump.
In this article, a submerged HUS Screw Channel Pump replaced a Centrifugal Slurry Pump system and the result was a reliable low-maintenance cost solution to the problem of downtime due to bone abrasion.
Verder can also supply your food waste pump, from their competitive food waste pumps price list.
They have a well-reviewed food waste pump for sale. They also have food waste and slurry pumps for sale in Northern Ireland, Scotland and throughout the UK. They never fail to stock their own slurry pump parts.
Time and again experience has shown that for abattoir waste pumping it is a false economy to choose anything but the most rugged and reliable brands on the market.
Readers might want to contact Verder Pumps and request them to provide their slurry and food waste pump prices and submersible slurry pumps.
---
[This post is an updated version of an article initially posted in July 2017.]