Disposing of unwanted whey from commercial dairies, was once a considerable problem. But, that was before recent developments in biogas plant technology.
The Problem with Whey
Farmers can use only limited amounts of the nutrient-rich liquid. If they put too much of the whey on their land, the mixture will run off into nearby waterways, leading to:
algal blooms,
low levels of dissolved oxygen, and
fish kills.
What's more, "acid whey" can emit a stench when baked in the hot sun, leading neighbors of some farmers to complain about the smell. via cen.acs.org
Renewed Interest in the AD Process of Composting Without Air Proves a Great Solution for Whey Disposal
In recent years Anaerobic Digestion has become a competent technology for biological conversion of organic content of Dairy wastewater.
The dairy industry generates whey which is the most important wastewater produced, with an extremely high organic load (50-70 g/lit COD).
Cheese whey as a by-product of the dairy industry consists of carbohydrates mainly lactose, lactic acid, proteins and fat, etc. In anaerobic Digestion process whey is initially hydrolyzed and converted to organic acids by acidogenic bacteria then the degradation is followed by the methanogenic bacteria.
The anaerobic digestion process has a number of advantages; one of them is the production of methane as an energy source which consists of 50 to 70 % methane.  via semanticscholar
---
Biogas to Grid was the Whey to go for Cumbrian Cheese Maker
Berkshire, UK based anaerobic digestion specialist, Clearfleau , is commissioning the first plant to supply the UK gas grid with biogas generated purely from cheese production waste.
The company said that the facility, located in rural Cumbria, is its most complex plant to date and will feed biomethane into the gas grid.
According Clearfleau , by feeding the biomethane into the grid, the facility will generate over £3 million per annum in cost savings and revenue, while supplying up to 25% of the creamery's energy requirements.
The New "Lake District Biogas" AD Plant
The plant has been designed and built for Lake District Biogas, which will operate the site for 20 years taking feedstock from First Milk's Aspatria creamery site.
First Milk is a dairy company owned by family farms which supply it with fresh milk. In turn it supplies cheese, dairy products and ingredients to the retail and food service markets in the UK and internationally.
Feedstock of Cheese Production Residue After Protein Extraction
The feedstock was said to comprises low-strength wash waters such as process rinses, supplemented by whey permeate (cheese production residue after protein extraction for use in energy supplements), which is pumped to the AD plant from the creamery.
The liquid is then pumped into the AD plant from the creamery where the bugs convert the fats and sugars in the feedstock into biogas.
"First on-site Anaerobic Digestion (AD) plant in the dairy industry in Europe with Grid Injection of Biomethane"
The company has claimed that this is the first on-site Anaerobic Digestion (AD) plant in the dairy industry in Europe to inject biomethane to the gas grid. This is created exclusively by digesting its cheese making residues.
Once operating at full capacity the plant is expected to treat 1650 cubic metres of process effluent and whey per day and generate around 5MW of thermal energy.
Multiple Outputs – Heat, Biomethane, Fertilizer etc
It is also expected to produce 1000 cubic metres of biogas per hour, of which over 80% will be upgraded for injection into the national grid. At least 60% of the biomethane will be used in the creamery for steam generation, with the balance being used by local businesses and households in Aspatria.
AD Plant Liquid Output is Further Treated Aerobically
Downstream treatment will take place in an existing aerobic plant which Clearfleau has upgraded and enhanced through provision of chemical treatment for nutrient removal.
Reduced Levels of Phosphate in its Effluent is a Welcome Side-Effect
According to the company, this upgrade will allow First Milk to significantly reduce levels of phosphate in its effluent, which is discharged to the River Ellen. Supported by the Environment Agency, is expected to ensure an early delivery of new tighter discharge standards, which are required by the Water Framework Directive.
Reduced Chemical Oxygen Demand (COD) in Production Residues Provides Another Benefit
Clearfleau's added that its on-site AD technology is proven to reduce the Chemical Oxygen Demand (COD) of the production residues by at least 95%. Aerobic polishing will then remove residual COD and nutrients (nitrates and phosphates) to allow safe river discharge.
The residual sludge from the plant will be spread on local farmland as a nutrient rich soil improver. via waste-management-world.com
The article below is our original article posted on 7 April 2012:
---
Anaerobic Digestion of Whey Story – The Little Miss Muffet Connection?
Anaerobic digestion of whey may become routine (but not for Little Miss Muffett!). As the move toward universal adoption of the Anaerobic Digestion process gathers in momentum, one thing is becoming clear. Mix it with slurry.

What is clear is that there are many more anaerobic digestion synergies than were first apparent, and this is one such!
According to the following Dairy Farm biogas article, where they have an excess of whey which is otherwise hard to dispose of, the mixing of this the "Little Miss Muffet" product with the farm manure is the big synergy story.
Read the quotation from the original article below to find out why that is. (And – Do you think that the Little Miss Muffet reference in the title was a bit too tenuous though… I did but it is in the original title!)
Paging Little Miss Muffet: Energy from Cheese Waste
Some farmers take recycling to the extreme, to the benefit of both the environment and their bottom lines.
They are the often-unheralded pioneers of waste-to-energy technology, sometimes powering entire small towns with their byproducts. The most common waste-to-energy method is to employ methane-excreting bacteria in anaerobic digesters. These turn farm waste like cow manure and rotting vegetables into biogas to heat their property and even sell electricity back to the grid.
For dairy farmers making cheese, however, the process can get tricky. Getting rid of the huge quantities of cheese whey — the byproduct of the cheese-making process — is difficult.
Digester Stability Solution "Mix the whey with cow slurry"
That's because the whey matrix is rich in fat and tends to rapidly acidify. That makes it unstable in anaerobic digestion reactors.
Some farmers spread the whey on their fields as fertilizer, but depending upon the size of the farm, they quickly run out of field space to distribute the stuff.
said Elena Comino. She is an applied ecologist at the engineering department of Politecnico di Torino in Italy.
Now Comino and her colleagues have proposed an easy solution in a recent study. That is to just mix the whey with cow slurry, commonly known as liquid cow manure, to get the right pH balance.
Outside of nursery rhymes, whey doesn't come up a lot in most people's daily lives. But it is a plentiful waste product – there are only 100 dairy farms in the U.S. that produce relatively large volumes of cheese but each one can create millions of pounds of whey in a single year.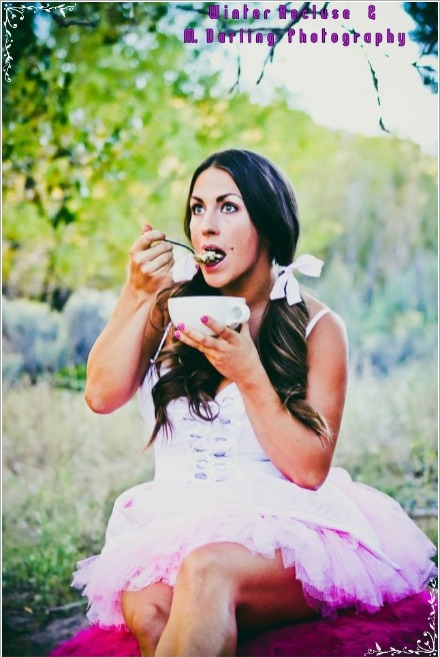 Figuring out what to do with all of this waste can be a challenge. To figure out the perfect biogas-producing concoction to optimise the anaerobic digestion of whey, the Italian researchers tried mixing different proportions of whey and cow slurry.
Through trial and error, they found that a 50-50 mix of slurry and whey yields a methane concentration of about 55 percent in the biogas.
This figure compares favourably with the energetic potential associated with digestion of high-energy crops like maize.
"We obtained the most convenient mix in order to produce the best biogas in terms of quantity and quality,"
Comino said.
Few experiments have examined the biogas potential of co-digestion of slurry or manure with whey mostly because in the past anaerobic digestion was mainly used for wastewater treatment.
But the technology is becoming more popular in Europe and North America since it benefits the environment and is an additional source of income for farmers. "Cheese whey is a waste, but if you put it in a digester you can produce biogas so it becomes something you can reuse," the fan of anaerobic digestion of whey, Comino, said.
Anaerobic Digestion of Whey Can Mean No More Lagoons
In the past, standard practice was to keep agricultural waste like cow manure was kept in an open-air lagoon before spreading it on fields as fertilizer. During this process, methane—a potent green house gas—and other pollutants were released into the air, rainfall could cause the manure to run off and contaminate local waterways. On hot days, the manure smelled awful.
With a digester, rather than being left out in the open, the manure and whey is kept in a closed container, preventing green house gases from entering the atmosphere and further exacerbating global warming.
The biogas is instead used as a renewable substitute for natural gas, propane or other fossil fuels. As for the byproduct, it can be used or sold as fertilizer. Though European farms currently leads the way with anaerobic digesters, subsidies from state a local governments in places like Pennsylvania and Vermont are increasing the affordability for U.S. farmers to install digesters. In the U.S., there are around 160 anaerobic digesters on farms. Digesters number into the hundreds of thousands to a million for the rest of the world, according to the American Biogas Council.
Anaerobic Digestion of Whey Can Mean Selling back energy to the grid
Some U.S. farmers are ahead of the curve in their anaerobic digestion of whey. Charley Crave owns Crave Brothers Farm and Farmstead Cheese in Wisconsin and has been recycling cheese whey for years.
He estimates that he produces about 20 million pounds (10,000 tons) of whey a year. He loads both cheese whey and manure into the digester, and says he doesn't have "a scientific recipe" for the proportions he uses. He added that the types of cheese he produces—like fresh mozzarella he sells to Whole Foods—are naturally lower in acidity.
Crave's says there's only a handful of dairy farmers in all of North America who use digesters to process whey.
Small dairy farms usually don't have a cheese factory on their farm and so would have to transport the whey back to the farm. Perhaps more significantly, installing a digester can cost hundreds of thousands of dollars. After the initial installation cost, however, the digester begins to give back….
Please visit the original website to read more at Paging Little Miss Muffet: Energy from Cheese Waste
Watch the video below, to find out more about opportunities for farm biogas production.