On the day that the UK didn't leave Europe, trade association ADBA called for a Contracts for Difference (CfD) scheme for Small-scale Renewable Energy including biogas. (Not sure you understand what CfDs are? If so, scroll down to our explanation below!)
Why choose a day when, amongst the Brexit furore, almost nobody would be discussing anything but Brexit in the UK. Why would ADBA do that?
It was due to that also being the date when the UK government withdrew the Feed-In Tariff subsidy for all new applicants. This is proving to be a big blow to anaerobic digestion plant and biogas production investor confidence. However, as most new AD plants would at this time be in the agricultural biogas sector, it's a double blow.
Watch our short video about this below, and then read the more detailed article by scrolling on down this page:
[box type="info" style="rounded" border="full"]Unsure about what CfDs are? Scroll Down for our explanation of CfDs.[/box]
The UK agricultural sector is already very uncertain about markets for food post-Brexit, how and to what extent the UK government will subsidize farming after the Common Agricultural Policy ends for them.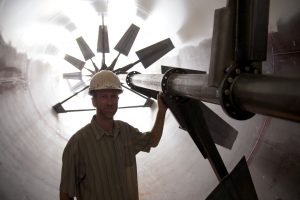 This could not have come at a worse time. And, yet, the UK needs more renewable energy/ low carbon energy sources if it will comply with the UK's pledges to the global community on fighting climate change. The government has even applied to host the 2020 climate change summit. How will it avoid the charge of hypocrisy if it cannot show the UK is taking action beyond 2020 itself?
If ever there was a reason for this call for a new and highly targeted means of government support for the renewables industry which exists already to be administered fairly, it is now.
---
PRESS RELEASE:
AD industry calls for low-carbon CfD scheme to support small-scale renewables
Anaerobic digestion (AD) trade body ADBA makes call on day that Feed-In Tariff ends
AD has potential to generate 75 terrawatt hours of energy
ADBA also calls for AD not to be excluded from future CfD auctions
The trade body for the UK's anaerobic digestion (AD) industry has called on the government to introduce a bespoke low-carbon Contracts for Difference (CfD) scheme to support small-scale renewable technologies on the day the Feed-In Tariff (FIT) has ended.
AD plants generate renewable electricity, heat, and natural fertiliser by treating organic wastes and energy crops. They also offer a range of other benefits including greenhouse gas mitigation from avoided waste emissions, income diversification for farmers, and energy and food security.
The UK's AD industry currently has capacity to power 1.2 million households, offering flexible, baseload power, but has the potential to generate 75 terrawatt hours of energy with the right support. Ofgem's latest quarterly report, published in December, showed that the FIT had supported 290 megawatts of AD capacity.
Charlotte Morton, Chief Executive of the Anaerobic Digestion & Bioresources Association, said:
Charlotte Morton, Chief Executive of the Anaerobic Digestion & Bioresources Association

"We agree with government that small-scale, low-carbon electricity generation should compete independent of direct subsidy and on its own merits on a level playing field with other electricity-generation technologies. To ensure it can compete with other generation technologies, AD must therefore no longer be excluded from applying to future CfD auctions.

"Beyond this levelling of the playing field, we're calling on government to develop a bespoke, small-scale, low-carbon CfD auction mechanism to encourage competition in the small-scale sector and recognise the additionality that AD can provide in the form of greenhouse gas mitigation, agricultural diversification, and energy and food security.

"An initial government intervention would be required to structure such a mechanism and ensure parity with larger power generators and the fossil-fuel technologies that still get favoured through the Capacity Market.

"This bespoke auction would help provide a route to market for AD plants producing renewable electricity and offset the ending of the FIT, under which tariff levels had been insufficient to incentivise the building of new AD facilities for quite some time.

"AD can make an important contribution to meeting a range of climate and energy goals (not least decarbonisation and energy security) but it's vital for this contribution to be recognised and supported by government."
---
Anaerobic Digestion & Bioresources Association (ADBA) website: www.adbioresources.org
ADBA is the trade association for the anaerobic digestion (AD) industry in the UK and companies and organisations working on novel technologies and processes that compliment the anaerobic digestion process and products. With their members they promote the economic and environmental benefits of AD in the UK.
They represent organisations from many sectors including: AD operators, AD developers, AD equipment providers, water companies, farmers, food & drink retailers, waste companies, universities and more.
---
An Explanation of Contracts for Difference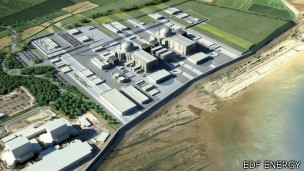 Contracts for Difference (CfD) are a system of reverse auctions intended to give investors the confidence and certainty they need to invest in low carbon electricity generation. CfDs have been agreed on a bilateral basis, such as the agreement struck for the Hinkley Point C nuclear plant.
In effect, CFDs are derivatives that allow traders to take advantage of prices moving up (long positions) or prices moving down (short positions) on all underlying financial instruments. They are often used to speculate on markets. A CFD is a tool of leverage with its own potential profits and losses.
CFDs were originally developed in the early 1990s in London as a type of equity swap that was traded on margin.
They were initially used by hedge funds and institutional traders to cost-effectively hedge their exposure to stocks on the London Stock Exchange, mainly because they required only a small margin.
Around 2001, a number of the CFD providers realized that CFDs had the same economic effect as financial spread betting in the UK except that spread betting profits were exempt from Capital Gains Tax. Most CFD providers launched financial spread betting operations in parallel to their CFD offering. In the UK, the CFD market mirrors the financial spread betting market and the products are in many ways the same.
To support new low carbon electricity generation in the United Kingdom, both nuclear and renewable, Contracts for Difference (CfD) were introduced by the Energy Act 2013, progressively replacing the previous Renewables Obligation scheme.
CfDs work by fixing the prices received by low carbon generation, reducing the risks they face, and ensuring that eligible technology receives a price for generated power that supports investment. CfDs also reduce costs by fixing the price consumers pay for low carbon electricity. This requires generators to pay money back when wholesale electricity prices are higher than the strike price, and provides financial support when the wholesale electricity prices are lower.
The costs of the CfD scheme are funded by a statutory levy on all UK-based licensed electricity suppliers (known as the 'Supplier Obligation'), which is passed on to consumers. via en.wikipedia.org
---
Why Exclusion of Small Scale Renewables from the CfD Scheme is Unfair to Small Scale Renewable Energy Producers
AD must no longer be excluded from applying to future CfD auctions. It is unfair that the big corporations are handed this assistance by government but individual farm businesses and other low carbon energy investors are not allowed the same opportunities.
It is perverse that a sector so obviously capable of growth in a way which can do so much to reduce climate change is being ignored by government. 
It is being used for large-scale renewable energy. For example, it was brought in to help fund nuclear reactors such as Hinckley Point which are proving to be outrageously expensive while holding their own risks of failure and meltdown, shown to be only too real globally.
Small-scale renewable (and especially biogas plants) hold so many other advantages in rural employment, and spin-off benefits such as renewable fertilizer production.
When located on-farm they provide a highly beneficial method of waste management avoiding many aspects of potential polluting emissions.
Regrettably, politicians appear to be incapable of taking a holistic approach which if followed would show anaerobic digestion and biogas, and other renewables, to be a far more valuable investment than nuclear power.