In response to food vs. fuel concerns, Germany intends to limit crop-based biofuels. The following article was first published by Fastmarkets in their Energy Census [RE]fuel Report:
The main takeaway from this is that politicians and the general public alike both assume that most biogas is made from crops which would otherwise become food. This is a complete fallacy. Most of the time when food crops are used the edible part (maize cobs) grain is harvested first and sold as food. It is the rest of the plant (the crop waste, leaves, and other plant matter) that goes to the biogas plant.
Limiting food waste use, as is suggested will not significantly raise food output, but due to the way the industry talks about "using food crops", this Food v Fuel misunderstanding about how food crops are used for anaerobic digestion continues.
Read the article below for a better understanding of the Food v Fuel debate:
---
Germany aims to restrict crop-based biofuels in wake of food v fuel fears
A German government minister said on 29 May 2022 that she wants to limit crop-based biofuels production so that land can be prioritised for the food market in the aftermath of soaring commodity prices exacerbated by Russia's full invasion of Ukraine, a proposal that has elicited predictably hostile reactions from farm and biofuels lobbies.
Because of the Ukraine war, other cabinet members want to limit the use of agricultural products as fuel additives, according to Environment Minister Steffi Lemke, who is working with the Ministry of Agriculture to reduce the use of biofuels from food and feed crops.
"Our responsibility as a large industrial state that agricultural land is used for the production of food and not for the tank," Lemke was quoted as saying on the website of German broadcaster NTV.
She was also quoted as saying that, starting in 2023, the use of palm oil as a fuel additive in diesel will no longer be recognised as biofuel in Germany, due to renewable fuels legislation passed late in 2021.
"I now want to take the next step and also further reduce the use of agrofuels from food and feed crops," Lemke was quoted as saying.
German media has also recently reported the coalition government's agriculture Minister Cem Ozdemir as pointing out that is not sustainable to "pour wheat and corn into the tank," and that his ministry has been in talks with Lemke and Economics Minister Robert Habeck on reducing Germany's reliance on crop-based additives in fuel.
The announcement, according to Germany's main biodiesel lobby, demonstrated a "lack of understanding of the biofuels industry."
"As a result of high agricultural prices, production is already severely constrained." So the minister wants to legislate something that has already been reacted to by the market. It is therefore incomprehensible why the minister thinks she has to intervene," said Elmar Baumann, Managing Director of the Association of the German Biofuel Industry (VDB).
He also stated that if biodiesel production was limited and more rapeseed oil became available, there would be no edible vegetable oil available for the food market.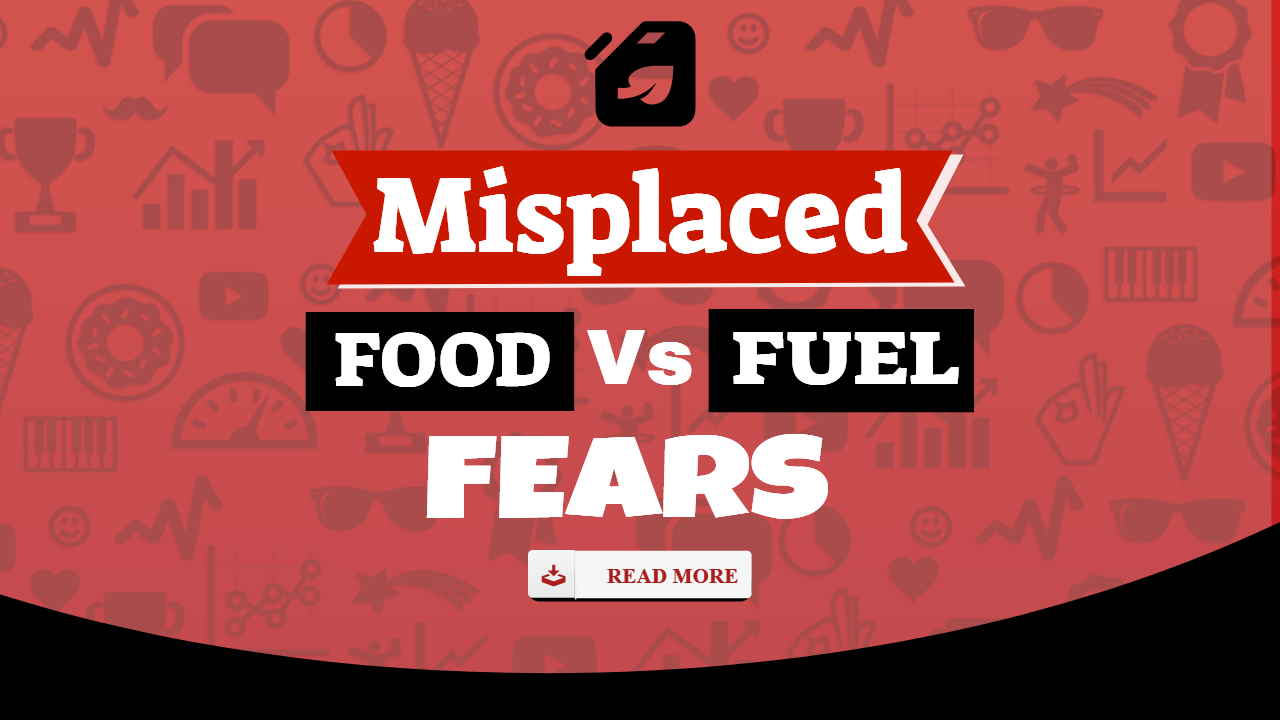 "Because the food refineries are already running 'at the limit' worldwide, so that no more raw material could be processed. Even reducing bioethanol production would not have the desired effect, because the grain used for ethanol is mostly of poor quality, according to Baumann.
Biofuels lobbyists have also claimed that the proposed measures are unsuitable for meeting the government's goals "because they would mean that more food would not be available."
"They are unreasonable because the market has already responded." With them, Germany falls short of its own Climate Protection Act requirements for climate protection. And the plans are costly because they would have to purchase pollution rights from other EU member states as well as scarce fossil diesel fuel," according to the VDB.
Political calculation
Another source in Germany's biofuels sector said no detailed plans on how the German government intends to implement restrictions, which would require the approval of 'pro-business' Liberals in Germany's traffic light coalition.
"Right now they are only talking about intentions. They most likely intend to lower the cap on food and feed-based biofuels (a change to regulations).
Another big question looming over the market, according to him, is whether the German government intends to lower the GHG reduction quota (a change to the law, so therefore more complicated and time-consuming to changes in regulations) in line with a lower cap on food and feed-based biofuels.
"If so, there will be no additional demand for other alternative fuel options. If not, there may be an increase in demand for waste-based and other non-crop feedstocks, particularly during the summer, according to the source.
Waste-based biofuels are understood to be excluded from the discussion and any plan.
Other national responsibilities
If Germany does restrict crop-based biofuels, it will be by far the largest EU country to revise its mandate rules, following Finland's decision last month to reduce its mandate by 7.5 percentage points for 2022 and 2023.
Germany's potential move follows the intentions of ministers in several other European member states (including Belgium, Sweden, the Czech Republic, Hungary, and Croatia) to revise or not enforce national mandates enacted to implement the current phase of the EU's Renewable Energy Directive (2022-2030).
Traders cite revisions to national mandates and comments from the European Commission in March that mandate rules could be relaxed at the national level to prioritise food supply as reasons why gains in outright prices and compliance bio-tickets have lagged price spikes in crop-based feedstocks such as corn, wheat, soybean oil, and rapeseed oil.